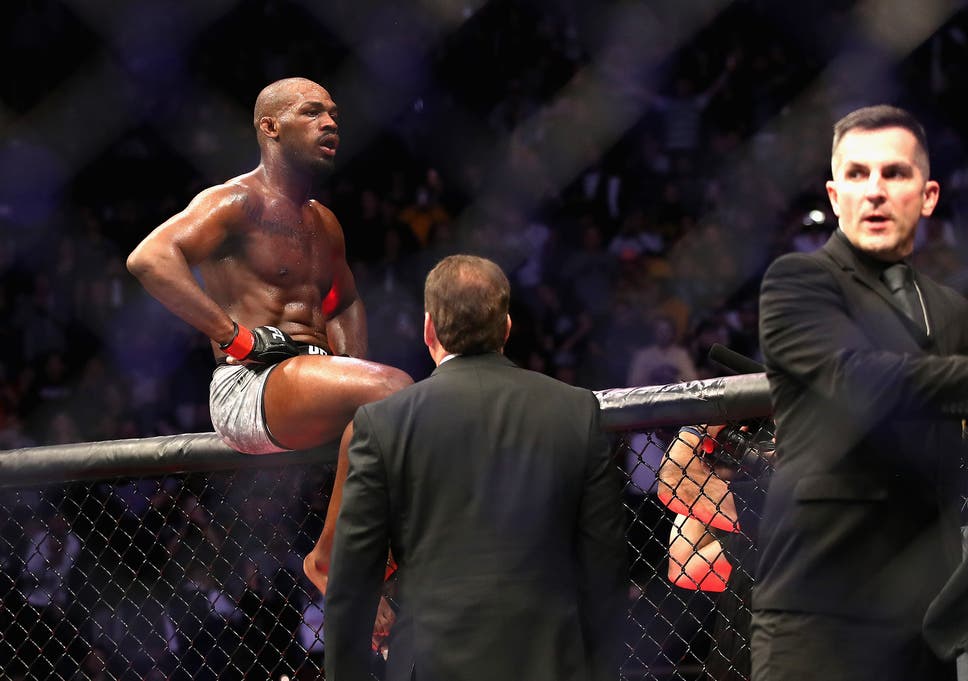 With Jon Jones the question is not if he is one of the greatest fighters to ever step foot inside the octagon, the question is if he is the greatest ever. After Jones's third round TKO victory over a tough Alexander Gustafsson, who gave Jones arguably his toughest fight ever in their first fight, everyone wants to know who is next for Jones?
With Jones making his return to the octagon, and with someone of Jones's stature, each fight is a legacy defining fight. Answering all doubters with an unbelievable performance in his last fight, there is a plethora of opportunities for Jones. One of the most intriguing fights for Jones is with the former light heavyweight champion and current heavyweight champion Daniel Cormier, who he has shared the octagon twice with in the past. With Cormier relinquishing his light heavyweight title and staying at heavyweight, that gives Jones the potential to fight for two belts and make his debut at heavyweight. But to add to the realm of possibilities, Jones took to Instagram stating, "So much to study, this is going to be fun" as he seems to be studying light heavyweight contender, Anthony Smith.
https://www.instagram.com/p/BsOcWZWFEyz/?utm_source=ig_embed
Smith has already expressed interest in fighting Jones, "If he's still in shape and can make 205, we can go at it this weekend. I don't care. I will fight Jon Jones any time, anywhere, any place, it doesn't matter. I am ready." Smith continued, "I'm the only legitimate threat to Jon Jones. I'm the only one that's even got the capability of beating Jon Jones in the entire division. I think that's gotta be next. I think I'm the next guy.
No matter who Jones fights next, having one of the best, if not the best ever, back in the octagon certainly is a great thing for the UFC and for Jones.