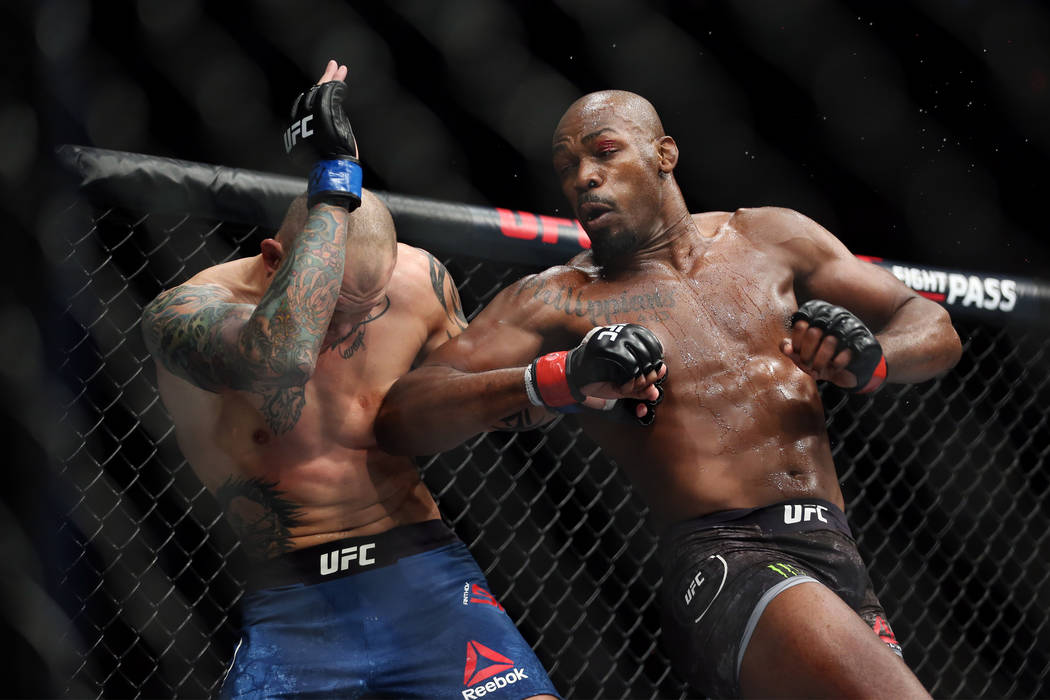 Jon "Bones" Jones is fresh off a dominating victory over Anthony Smith, and the question now is, what's next for the light heavyweight champion? Jones is arguably, and rightly so, the greatest fighter of all time. Jones continues to break records and simply make it look easy. For Jones, he has to decide whether or not he wants THE legacy fight, or continue to make up for the time lost in the past outside of the octagon. Either way will surely add to his legacy, but a super fight could catapult it even further.
Let's face it, no matter who Jones faces in the light heavyweight division, he will be the favorite and most likely win. Of course in the sport of MMA anything is possible and nobody is unbeatable, but Jones has been the closest thing to it. A challenge that not only would excite Jon Jones but would excite the fans… the move to heavyweight. I don't believe super fights is for everyone, but Jones is on a level of his own and obviously has earned the right to demand one. A move to heavyweight would present a unique challenge for Jones, it would be unfamiliar territory. And let's be honest here, when you're LeBron James, do you really feel more motivated to play Phoenix on a Tuesday night, or play in the NBA Finals on the biggest stage? Jones has reached a level where a he certainly takes a title defense seriously, but a move to heavyweight or the thought of a potential super fight would probably catch his attention a little bit more. The question is, who does he fight at heavyweight?
There are two names that come to mind when thinking potential super fight for Jones, Daniel Cormier trilogy, and Brock Lesnar. Daniel Cormier has only lost to one man inside the octagon, Jon Jones. And since their last match, he has earned the title "champ champ" and remains undefeated at heavyweight. Although there is huge risk for Jones to move up in weight and fight someone he has already defeated (The second match was a no contest), the reward is even greater! He could possibly earn the title of "champ champ" and add to his already impressive resume. And lastly, the Lesnar fight. Although most would agree Jones is the more skilled fighter, fighting anyone as huge as Lensar would present some issues. But this would be a huge fight for Jones on the financial side of things. This would be a huge draw and make tons of money for Jones, Lesnar, and the UFC.