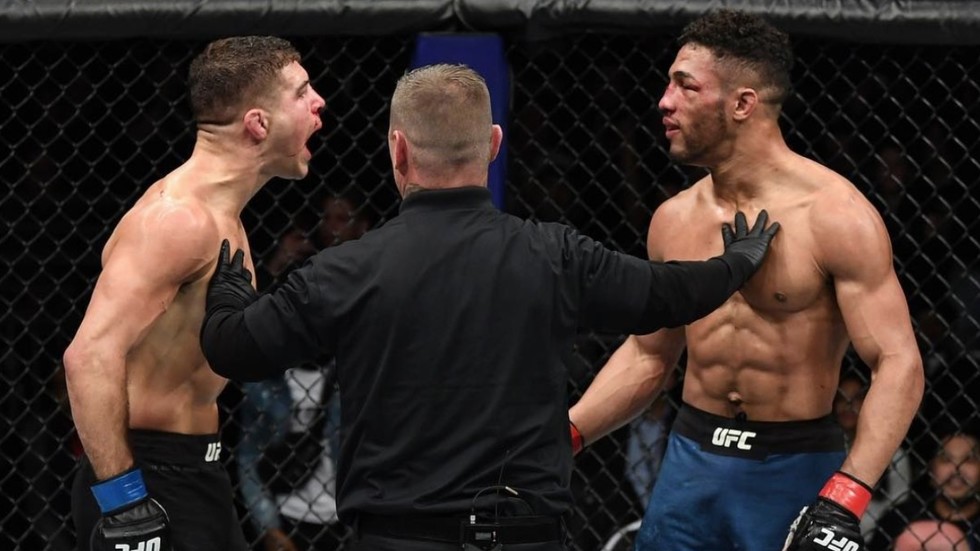 Both Al Laquinta and Kevin Lee delivered an entertaining Main Event for the last UFC on Fox. This was an exciting rematch between a couple of the best lightweights in the UFC, and just like the first match between the two, Laquinta won by unanimous decision over the  incredibly tough Kevin Lee.
The lightweight division is already one of the most stacked divisions in the UFC, and with Laquinta winning, it put him right back in the mix for title contention. Before this win over Lee, Laquinta was coming off a loss to the lightweight champion, Khabib Nurmagomedov, with a one day notice. But with beating Lee, that throws him right back into the title contention mix. Another thing Laquinta has going for him is the simple fact that he went five rounds with Nurmagomedov, and not many others can say that.
With the lightweight division being as competitive as it is, the question seems to be, who has the next title shot? Tony Ferguson was the interim lightweight champion before getting stripped of the belt due to an injury. With Ferguson's recent impressive win over Pettis, it seems likely Ferguson will get the next shot at the title.
It is evident that Laquinta feels as though Ferguson is a good matchup for him, when he claimed in a recent interview, "I think I'm a perfect style matchup to beat him. If there's any holdup, that's the guy I want to fight."
Although this would be a fan favorite type of fight, Dana White the president of the UFC, believes Ferguson's next fight should be for the title, stating, "Tony had the belt, tweaked his knee, got stripped, this fight happens — Tony never lost the [interim] belt in a fight. Neither did Conor, but Conor got the opportunity to actually fight [Nurmagomedov]. I think Tony deserves the next shot."
Ferguson and Nurmagomedov have been set to fight each other many times in the past, but the fight never came to fruition. Will we see the matchup that we all have been waiting for?